The dashboard is where it starts - Flowmon 11 features rich predefined dashboards, the ability to create reports straight from the dashboard, and a variety of new widgets to provide insight as well as user comfort.
Intuitive UI
Predefined dashboards help to avoid time-consuming setup and to make sure that all the important information is visible. They reflect several of customers' most common needs and allow choosing from status or use-case-oriented presets (such as NetOps, SecOps, Application, …), as well as dashboards optimized for network monitoring or security.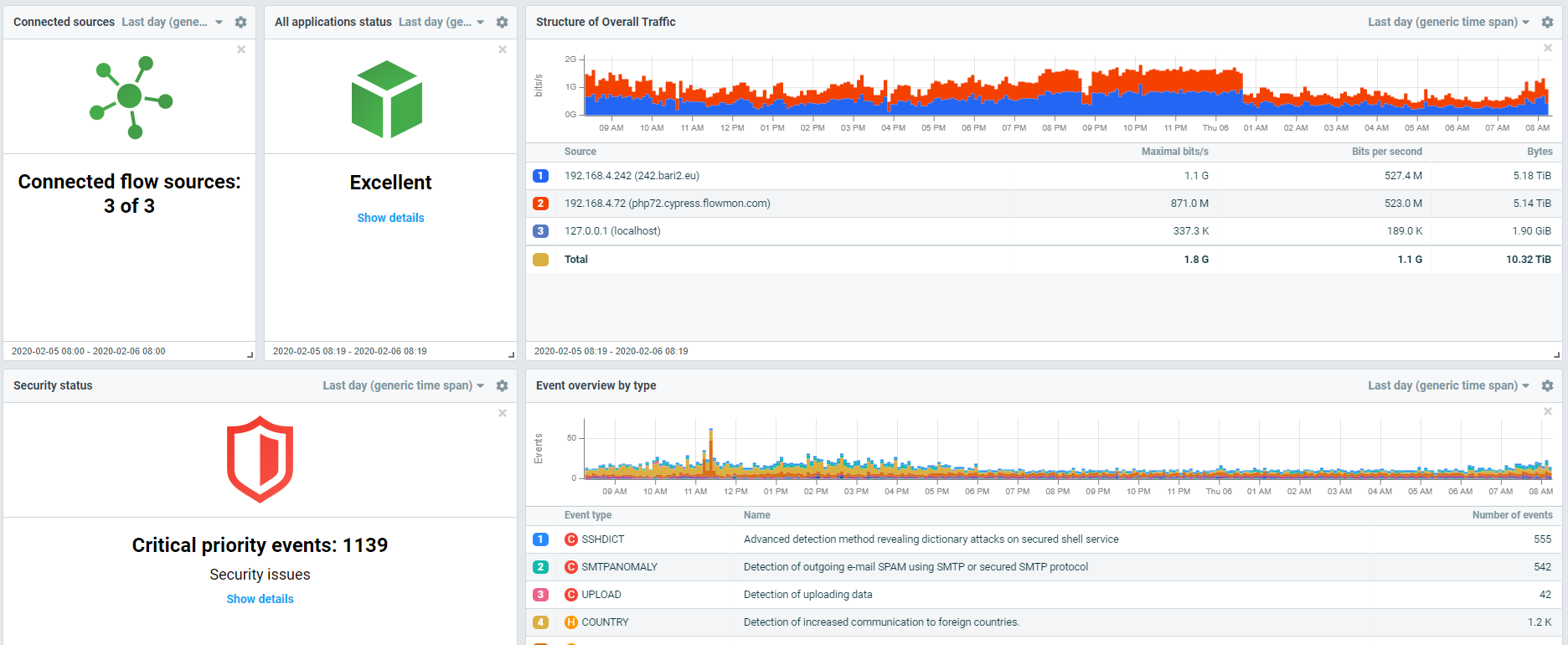 Setting up a new dashboard only takes a click of the mouse and gives you an instant view of the network, applications, performance, and security - ideal for cooperation between different teams sharing the same tool.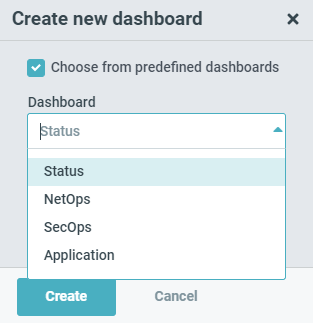 The system features configuration templates to streamline setup and ensure out-of-the-box functionality of the whole solution. For example, if you need to monitor Office 365 cloud applications, just browse the available templates, pick one for Office 365 and apply it. Straight away, the system is fully configured and ready to deliver data. All profiles, channels, chapters, dashboard widgets, and reports have been created automatically for you.
There is a long list of templates currently available that reflect the most common use cases, incorporating ready-made presets for some of the most widespread applications as well as a number of enterprise protocols (DNS, DHCP, ...), encrypted traffic analysis, and media services.
The templates are periodically updated depending on new developments in cloud services, advances in new application protocols and trends in user preference.
Consolidated Reporting
Reporting has been redesigned from the ground up to deliver a more cohesive experience and greater information value. It consolidates the reporting capabilities of all of Flowmon's modules into one, providing holistic access to information from the whole solution with full customization options. Improved scheduling is available as well, where repetitive reports can be conveniently planned in a calendar-like system.

Dashboard tabs can be comfortably converted to reports from the Edit dashboards window as well.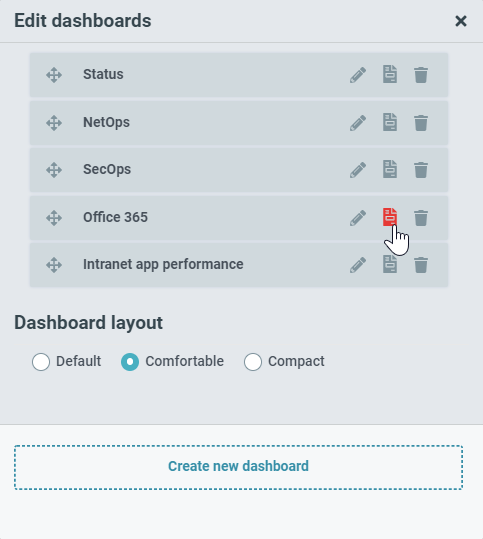 Insight at Hand
New high-level widgets provide an at-a-glance overview of the whole system with status reports on infrastructure, application delivery, or the number of security incidents including their severity.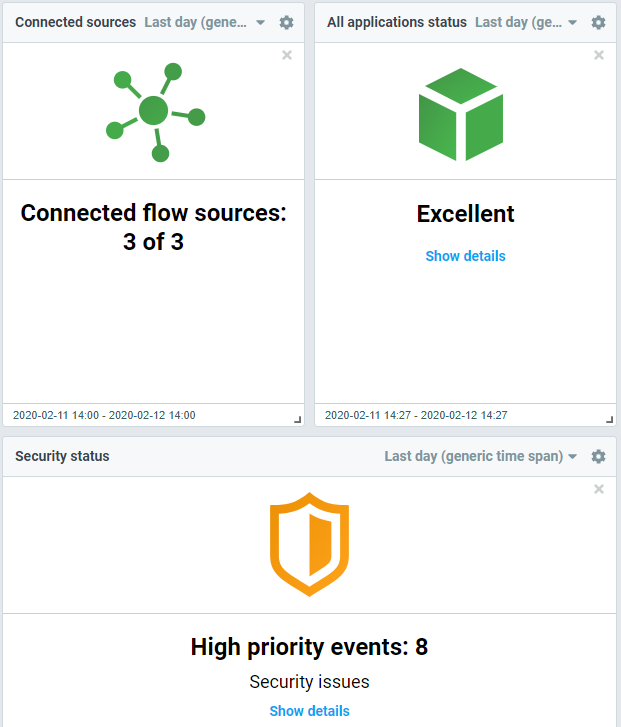 High-level widgets for application performance and network performance metrics have likewise been introduced to provide an instant overview of the health of the network and application delivery chain.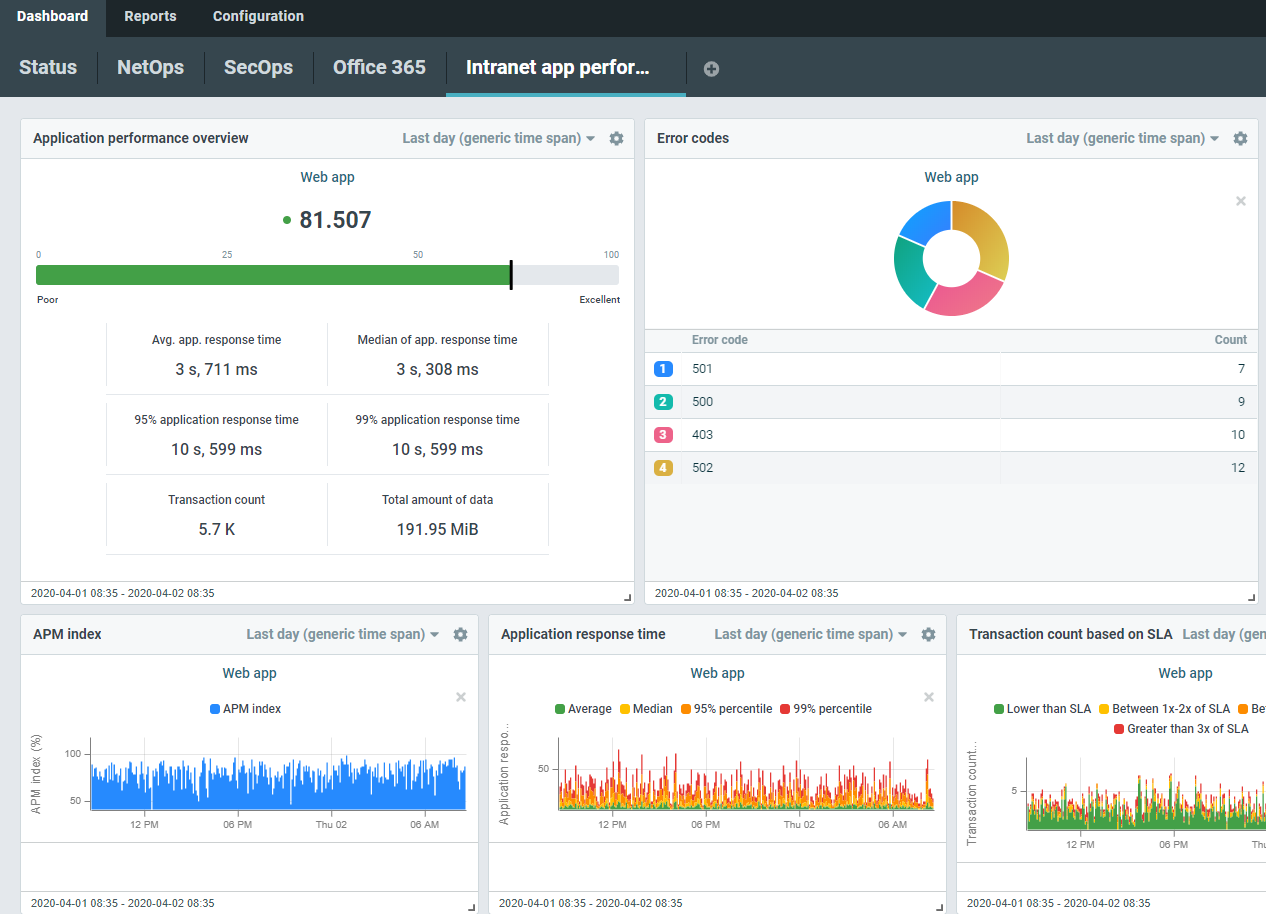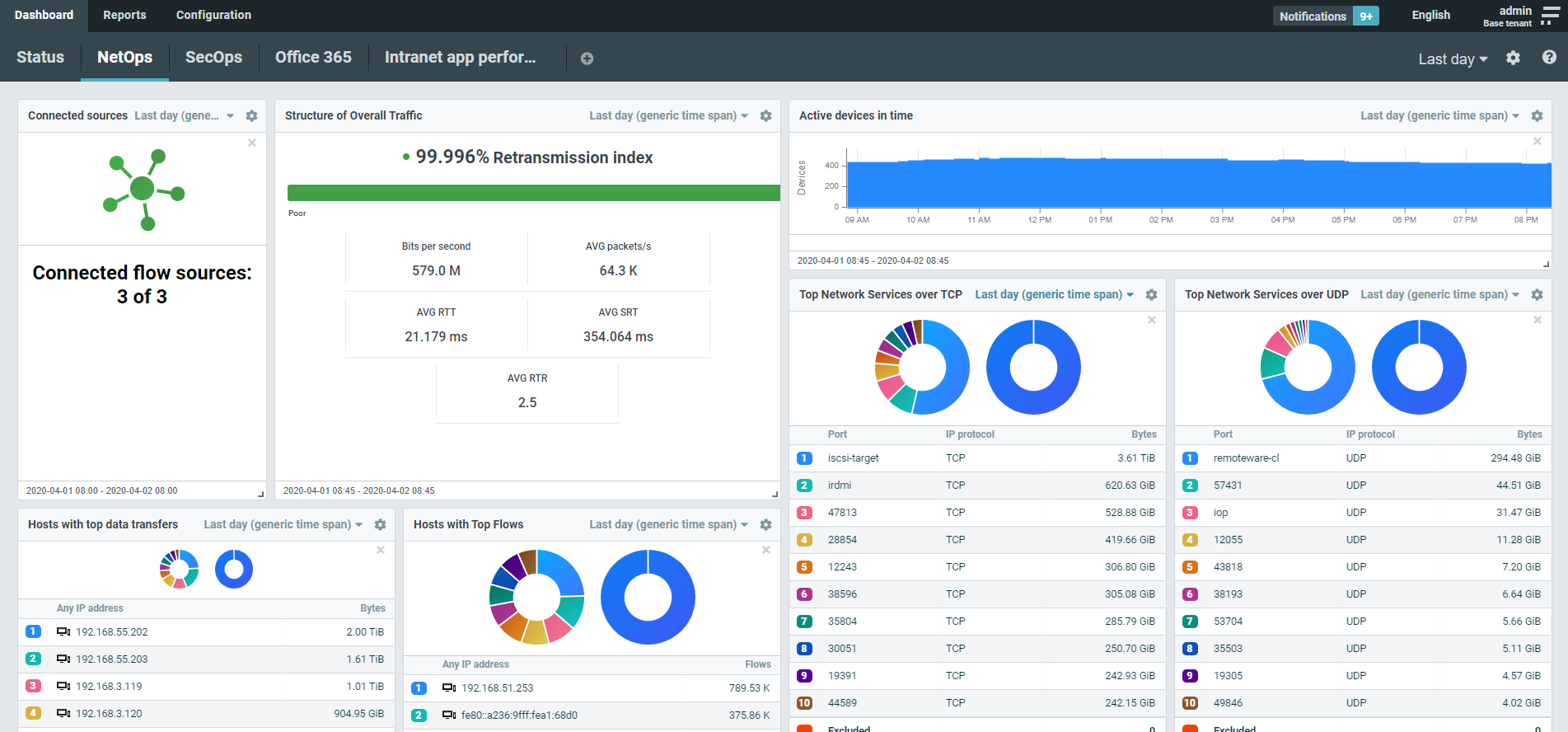 A status overview of distributed architecture deployments is available straight from the UI.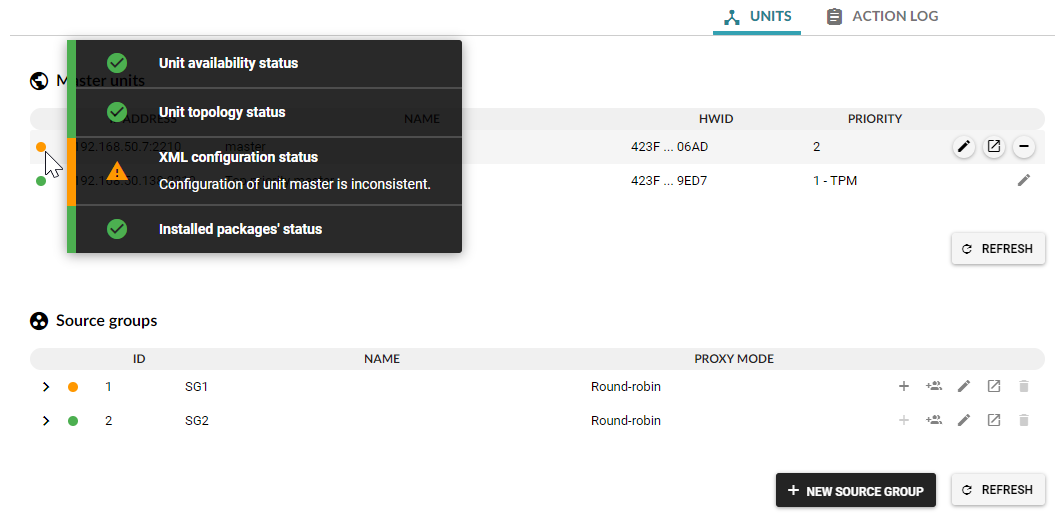 Full Multi-tenancy
For MSPs, Flowmon 11 offers new concepts of user permissions and architecture in tenant management. Different customers can share one appliance, where everyone can see the data only from the flow source or profile assigned to them. To make the management of a large number of users easier, user roles can be managed on the level of a tenant.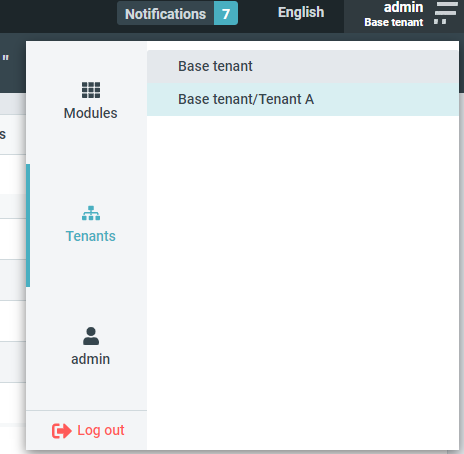 In addition, a hierarchy has been introduced to role management, where the Super Admin (or Base Tenant Admin) creates tenants and limits data visibility. Above are Tenant Admins who manage users and roles within their tenants, and then the individual users within each tenant. This introduces a vertical structure to access rights for more intuitive management.
Application Visibility
Extended L7 visibility adds support for RADIUS authentication from Gigamon's appliances, allowing for precise application performance monitoring and statistics.

Other architectural improvements include the support of weighted average in RRD tools and dynamic memory management for efficient resource utilization and allocation.
In addition, support for a VxLAN VNI (VxLAN Network Identifier) IPFIX field has been added. It enables filtering out traffic from specific VxLANs and creating statistics and reports for them.
Ease of Use
Flowmon 11 takes first-rate network performance monitoring and combines it with superior user experience. It provides crystal-clear network visibility via an intuitive interface that tailors itself to you.
Do you have any feedback about Flowmon 11.0? Let us know.