This increase in network complexity occurred at the same time as organizations became more reliant on having access to IT systems. Competing in the business marketplace requires always-on IT, so it is essential to monitor for issues, take action in response, and immediately alert IT teams of any problems. In addition to monitoring for hardware or software issues, the rapid increase in cyberattacks over the last few years means that monitoring for and alerting about any anomalous signals associated with cybercriminal activity on the network is also vital.
Thankfully tools to do this monitoring alongside specialist IT and cybersecurity teams are available. We think that Progress WhatsUp Gold coupled with Progress Flowmon delivers the monitoring that organizations need. Others agree, as shown by the inclusion of the Progress tools on the Technology Advice eSecurity Planet Best Network Monitoring Tools for 2022 list published in January 2022.
What should a network monitoring solution do?
We'll focus on the definition of network monitoring tools and what they should do as outlined in the eSecurity Planet best network monitoring tools article.
The best network monitoring tools should assist system admins in establishing and maintaining visibility into the health, behavior, and network activity over time on their networks and any devices connected. The picture of the network built up should cover physical and virtual infrastructure located on-premises, in the cloud, and include occasionally connected items such as IoT devices and edge components. All devices on the network such as firewalls, routers, switches, servers, endpoint devices, and anything else should be discovered and monitored at some level.
Any network monitoring solution should have the following features (list taken from the eSecurity Planet article.)
Detect and diagnose network-specific incidents for resolution.
Establish network performance baselines for regular auditing.
Track network performance, activity levels, and trends in downtime.
Visualize network performance and trends with graphical tools.
Record, document, and analyze historical and real-time events.
Identify network devices and systems for continuous visibility.
Control alert policies to notify stakeholders of abnormal activity.
Use actionable data to pinpoint needed remediation.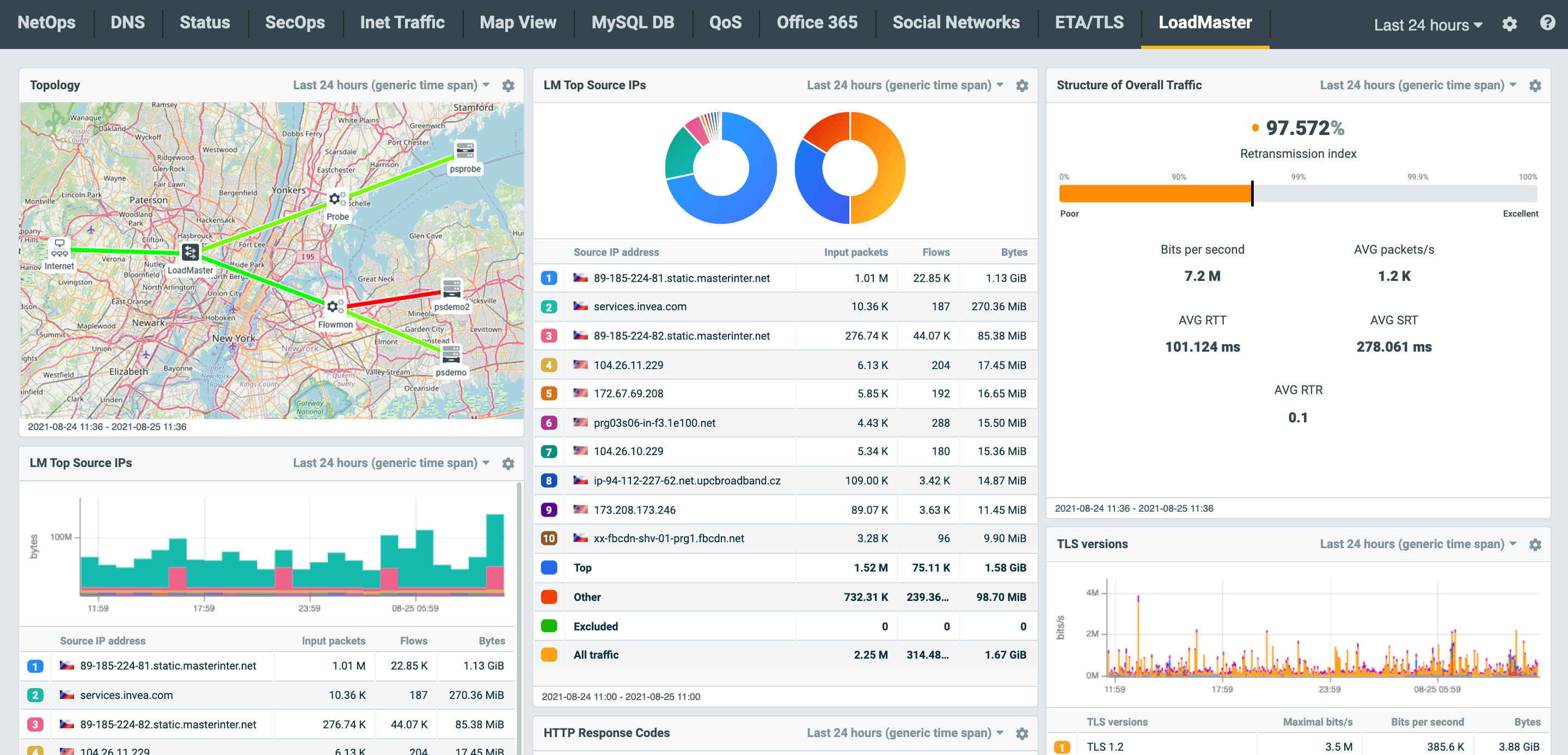 Progress network monitoring tools
The eSecurity Planet Best Network Monitoring Tools for 2022 article comprises solutions from 15 suppliers, including those from Progress. The Progress solution discussed is WhatsUp Gold coupled with Progress Flowmon.
Progress WhatsUp Gold - provides complete visibility to everything connected to your network. The unique interactive map lets you see network devices, servers, virtual machines, cloud, and wireless environments in context so you can diagnose issues with pinpoint accuracy.
Progress Flowmon - eliminate blind spots. Automate anomaly detection. Respond to network issues and breaches confidently with a network traffic, performance, and security analyzer for your on-premises, data center, and cloud deployments.
You can read much more about the Progress tools at the WhatsUp Gold and Flowmon sites linked above.
What does ePlanet Security say about the Progress Tools?
The ePlanet Security article on the best network monitoring tools praises the WhatsUp Gold and Flowmon toolsets. Some quotes:
"Progress WhatsUp Gold comes with a bundle of tools for network mapping, application performance, and log and configuration management to streamline network monitoring workflows and reduce MTTR."
"Flowmon offers anomaly detection, volumetric attack detection, data storage, and traffic analysis for security operations capabilities."
The article also highlights that "On Gartner Peer Insights, Progress and Flowmon solutions combine for an average score of 4.5/5 with 108 reviews for the Network Performance Monitoring market. Reviews highlight product capabilities like auto-discovery, mapping network diagrams, and adequate notifications."
The ePlanet Security analysts call out these features from the Progress Solutions:
Customize failed state policies and automate switch to backup with failover manager.
Monitor a range of network components, including routers, wireless, virtual, and storage.
Options to alert stakeholders by web, email, SMS, or Slack for prompt remediation.
ML-powered threat detection for anomalous traffic between perimeter and endpoint.
DDoS protection with mitigation tiering and dynamic threshold adjustment.
List of the best network monitoring tools
Created by eSecurity Planet for Best Network Monitoring Tools for 2022 article.
Auvik
Broadcom
Catchpoint
Datadog
Dynatrace
Extrahop
Kentik
LogicMonitor
ManageEngine
Nagios
Paessler
Progress
SolarWinds
VIAVI Solutions
Zabbix
Conclusion
It won't surprise you to learn that we agree with the ePlanet Security team and their conclusions on the Progress solutions as outlined in the article. We also recognize that every organization is different and that no single solution is the best across the board.
We recommend that you read the eSecurity Planet Best Network Monitoring Tools for 2022 article, plus the Progress WhatsUp Gold and Progress Flowmon websites. Contact us to speak with an expert if you need to get a demo, more information, or simply want to chat about your network monitoring needs.