It's known as a business transforms it brings new risks associated with it. New and emerging technologies and the practices they involve require operational, policy and security measures to be implemented and evolved over time. However, the Covid-19 virus spread too quickly leaving many businesses unprepared for this new shift in working patterns and the challenge of ensuring the availability of network resources and of security.
The new network reality
The transition from working in an office location to working from home has put an enormous strain on network resources. Specifically, the number of remote users accessing a corporate network has dramatically increased overnight resulting in a huge bottleneck at the business-internet edge. Therefore, ensuring remote access to these resources, the utilization and performance of these corporate servers, directories etc. is paramount for maintaining high productivity of the remote workforce. Whilst ensuring network availability of the resources is crucial in this new network reality, it is not the only challenge. Security is also a concern and the sudden shift to WFH will bring security implications and questions such as:
Are all remote workers using corporate laptops or their own to access network resources?
Is the anti-virus application up to date on their computer?
The number of remote workers accessing the corporate network could result in the IT department untightening restrictions about which applications are permitted/denied in a VPN connection.
Is the active directory monitored for a certain number of failed login attempts, excessively high number of lockouts or even disabling of accounts? These could be indicators of a compromised device.
Are the workforce complying with new WFH security policies (updated and strong passwords, correct VPN settings etc.)?
The reality is hackers are exploiting the global epidemic and those who are working from home. The result is a massive increase in malware and phishing attacks directed at WFH employees and has even seen new ransomware attacks named after the Coronavirus i.e. the "CovidLock".
Respond by actionable network visibility
Even though there are various challenges i.e. ensuring availability and security for WFH employees; these can be summarized into one single challenge – network visibility. Do you have the network visibility to "see" who is accessing your network, when, what are they accessing, downloading, uploading? Is this uploading known malware? Is your network detecting these breaches and denying access? Are your critical network servers performing correctly and efficiently to ensure productivity is maintained? These questions can be answered with Flowmon which can easily integrate into your existing network infrastructure.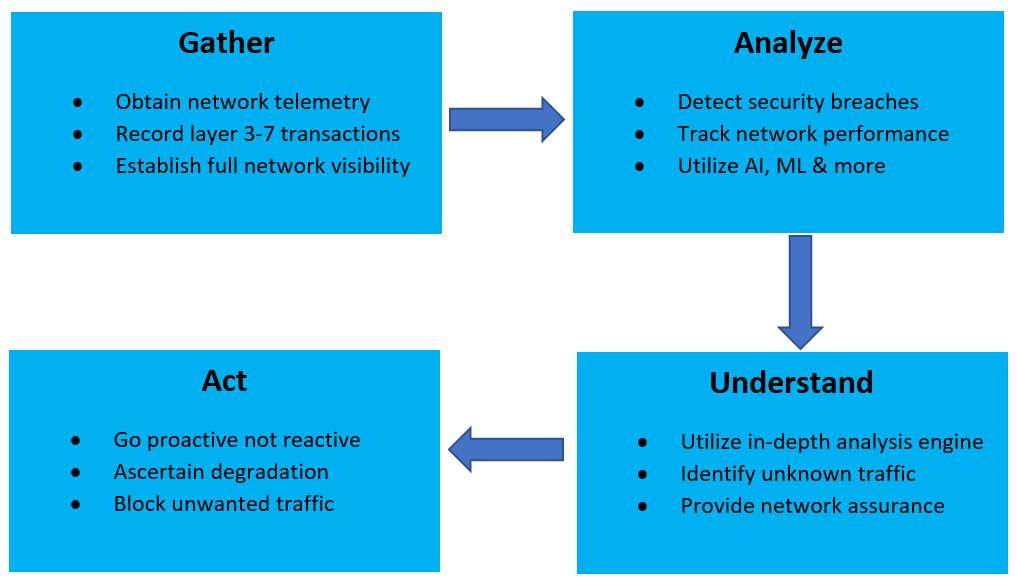 Summary
One thing which is clear about Coronavirus is it's not known how long this global epidemic will continue. On the other hand, it is known that hackers have used this virus to their benefit by taking advantage of the WFH environment. Additionally, network infrastructure has almost been changed overnight to accommodate this new rise in security anomalies and attacks as well as remote VPN connections utilizing vital network resources.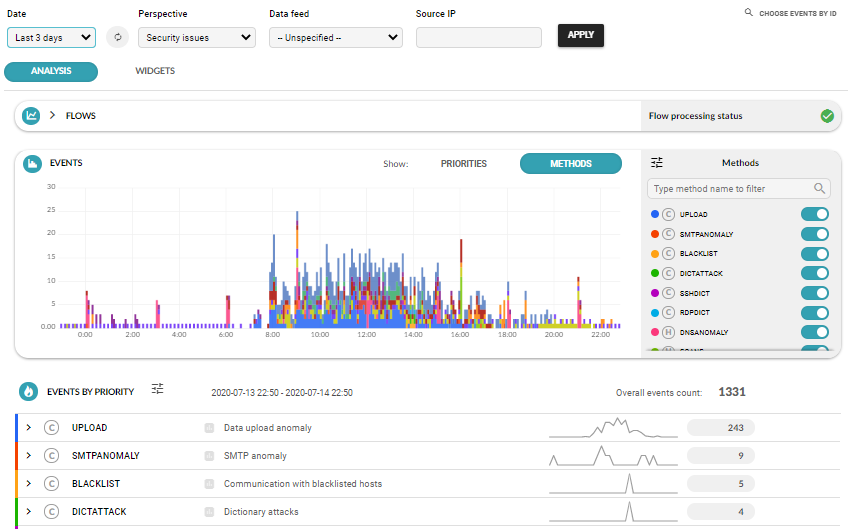 Detecting the performance, availability, congestion, QoS, security anomalies and more is critical to keep a workforce operating with peak efficiency whilst ensuring breaches and cyber-attacks are prevented. Flowmon's capability of full network integration and scalable solutions for physical, virtual and cloud environments ensures any IT department has the visibility required. With the Flowmon solution utilizing enriched flow data; a NetOps and SecOps team can gather vital network intelligence, analyse the telemetry and understand how their network is performing whilst identifying key actions to minimize any attack vectors whilst ensuring network availability.