Nobody wants to spend hours configuring a product. It should just work. Flowmon's customers, partners, and distributors are fortunate in having a number of presets at their disposal for speedy configuration, whether during initial deployment, adjusting the product to new circumstances, or a quick product demonstration.
There is no laborious setup; the user just chooses a use case, follows a few guided steps, and lets the system set everything up.
Flowmon Monitoring Center presents the presets in the presets gallery, which gives a short description of the use case and offers a preview of what the dashboard and widgets will look like. There is also the option to review the technical details of what the preset will configure, so users may dig into meticulous technicalities if they prefer to do so.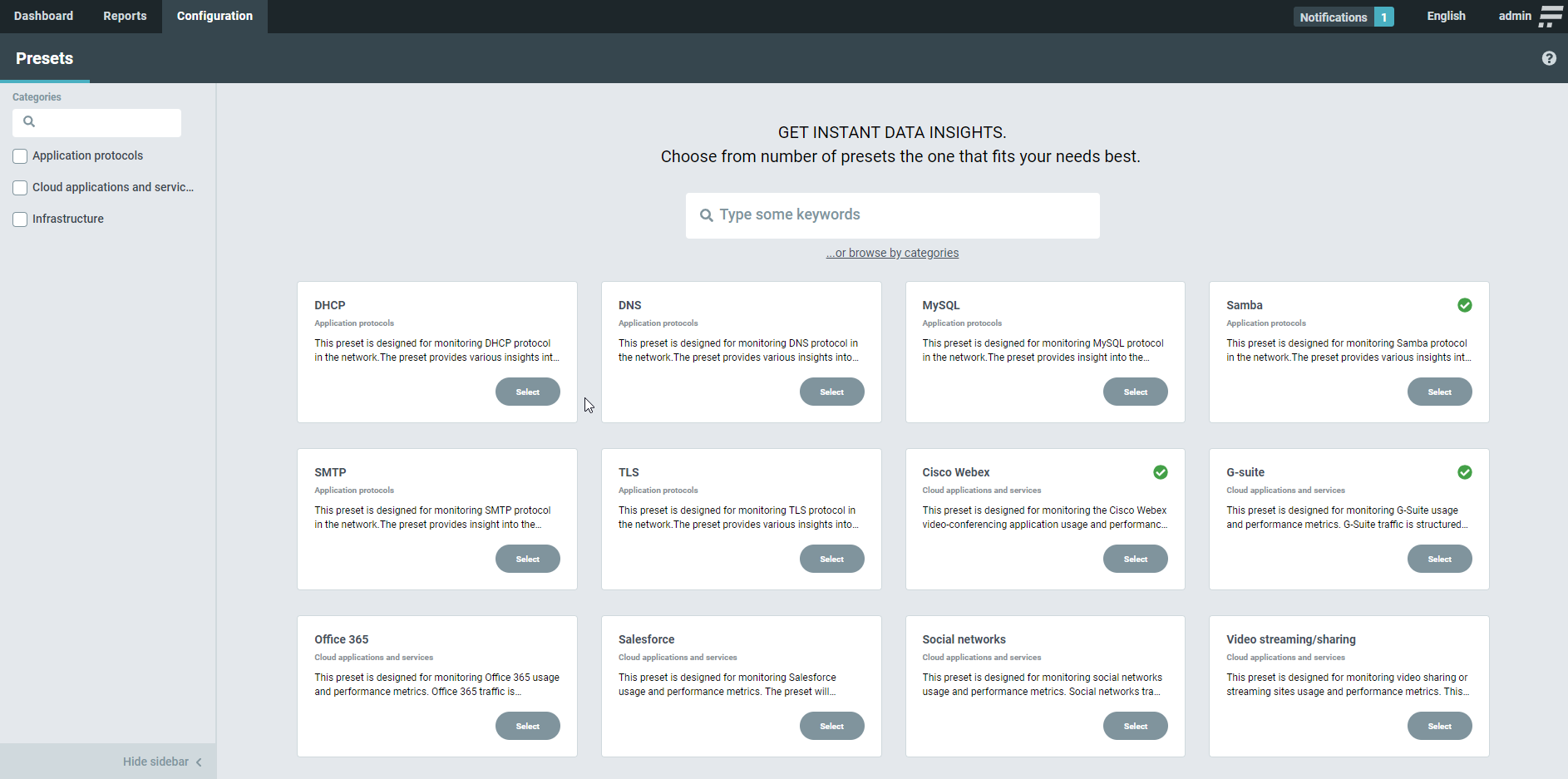 Though there may not be one universal configuration, most users will probably want to monitor their basic operations, what devices are connecting to the network, details of their communication, or incoming and outgoing email. To do this, they will choose DNS, DHCP, SMTP, and Samba from the presets gallery.
The process of applying them only takes four steps:
Summary , where the user reviews what presets are going to be applied,
Users , i.e. which users the new configuration will involve,
Settings , where additional options about the profile can be set
Content , which tells the system what content is to be installed (profiles, blacklists, chapters, reports, and dashboards).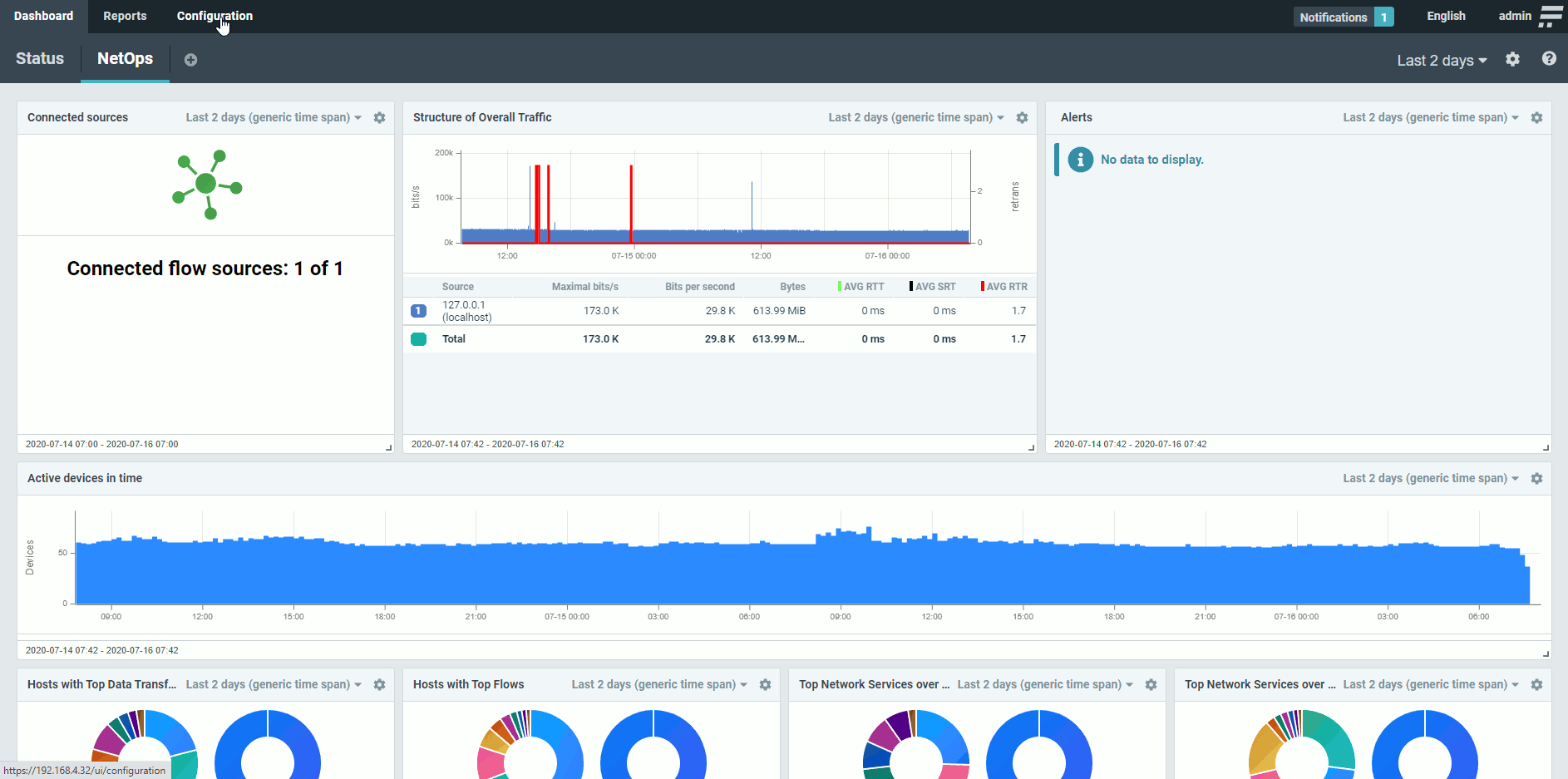 After clicking Install , the preset will be automatically applied and right away, the user will see statistics from their real network traffic, perhaps even be informed about issues that may have emerged.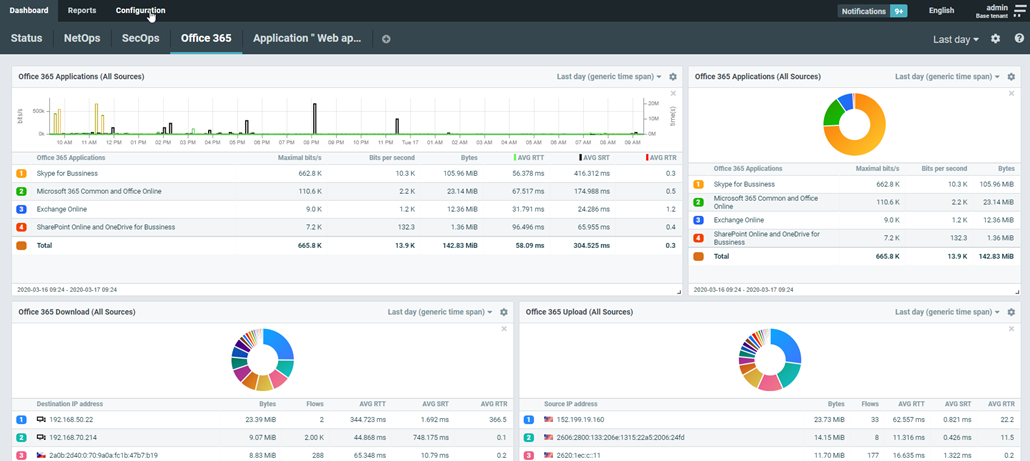 Getting inspiration
The thing about the preset gallery that it is not just something to choose from but also a place to get inspired. For example, some organizations may have strict security policies that prescribe a minimum length of encryption keys. A sensible policy though it is, enforcing it is a whole another issue - how do you make sure that every device being brought in is compliant?
Seeing TLS among the presets is a convenient reminder that there indeed exists a straightforward way to address this. This particular preset provides a view of the traffic that allows filtering away and being alerted to suspicious communication with potentially weak encryption.
Changing circumstances
A few months ago, the world started working from home. In response, Flowmon added presets for the monitoring of a wide array of cloud applications and conferencing tools to deliver instant visibility beyond the company premises and see if a choppy conference call is due to insufficient VPN capacity or if the problem is further along the chain somewhere between the user and the Internet.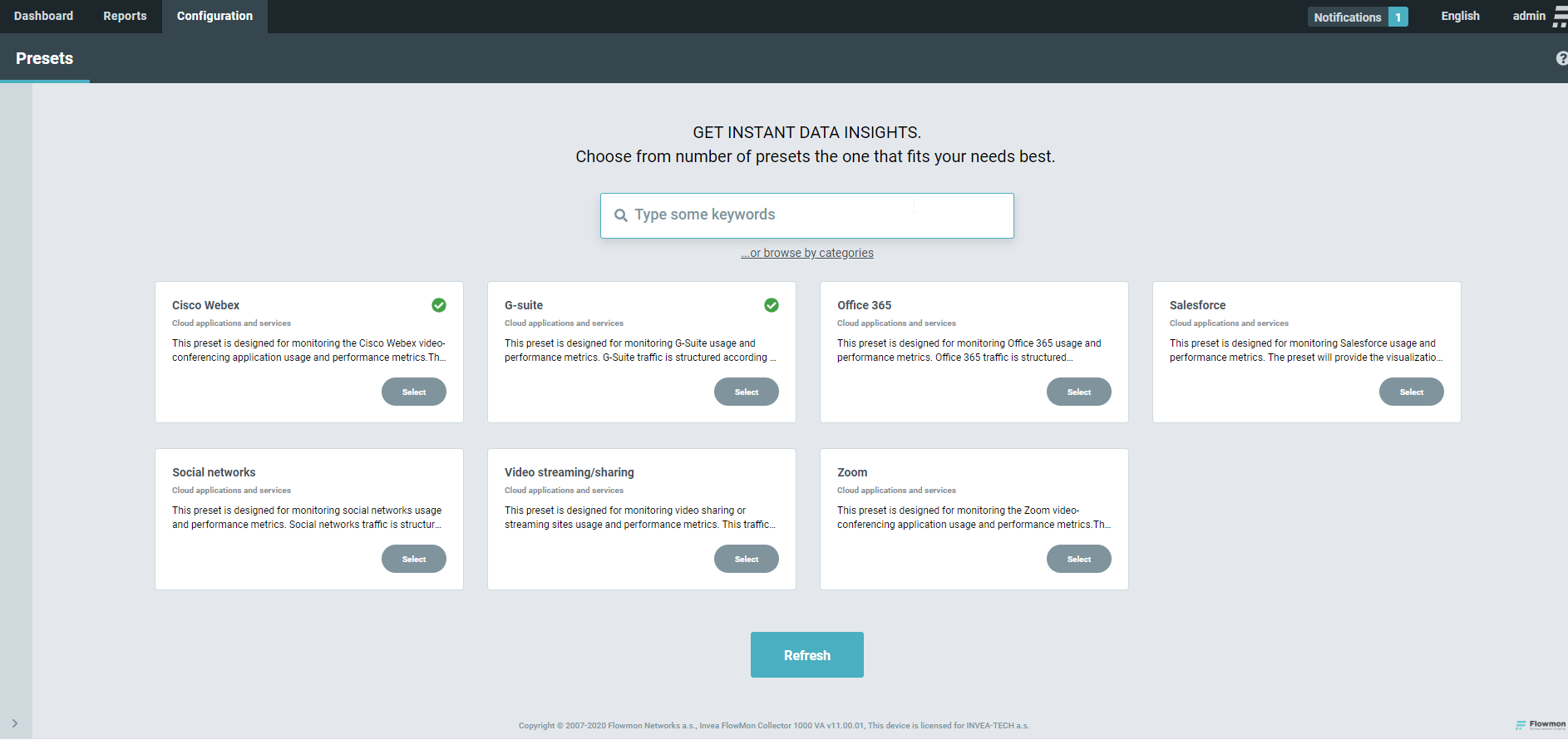 What is the future of Flowmon presets? Our vision is to allow users to take their own configuration, export it into a preset and share it with others. In this way, Flowmon's users would shape the product themselves to fit their most immediate needs and let others directly benefit from their experience.
If you'd like to learn more about presets and configuration, contact us.